CellKb
Immune
Database of mouse immune cell types
Search manually collected and annotated immune cell types and
author-defined marker gene sets from mouse.
*FREE for academic users
21 Feb 2021:
A new version of CellKb Immune is available with interaction networks for user genes from 34,154 mouse protein-protein interactions.
CellKb Immune is a subset of the
CellKb
database containing
immune cell types from mouse
. Marker gene sets of all
hematopoietic cell types
are manually collected from scientific literature, annotated with cell, tissue and disease ontologies, and integrated with protein-protein interaction networks from
HitPredict
. Read more about the data collection process
here
.
What you can do with CellKb
Immune
CellKb Immune helps immunologists rapidly search through published literature to find matching
immune cell types
in mouse associated with known marker genes, saving significant time and effort. Read more about the functionality
here
.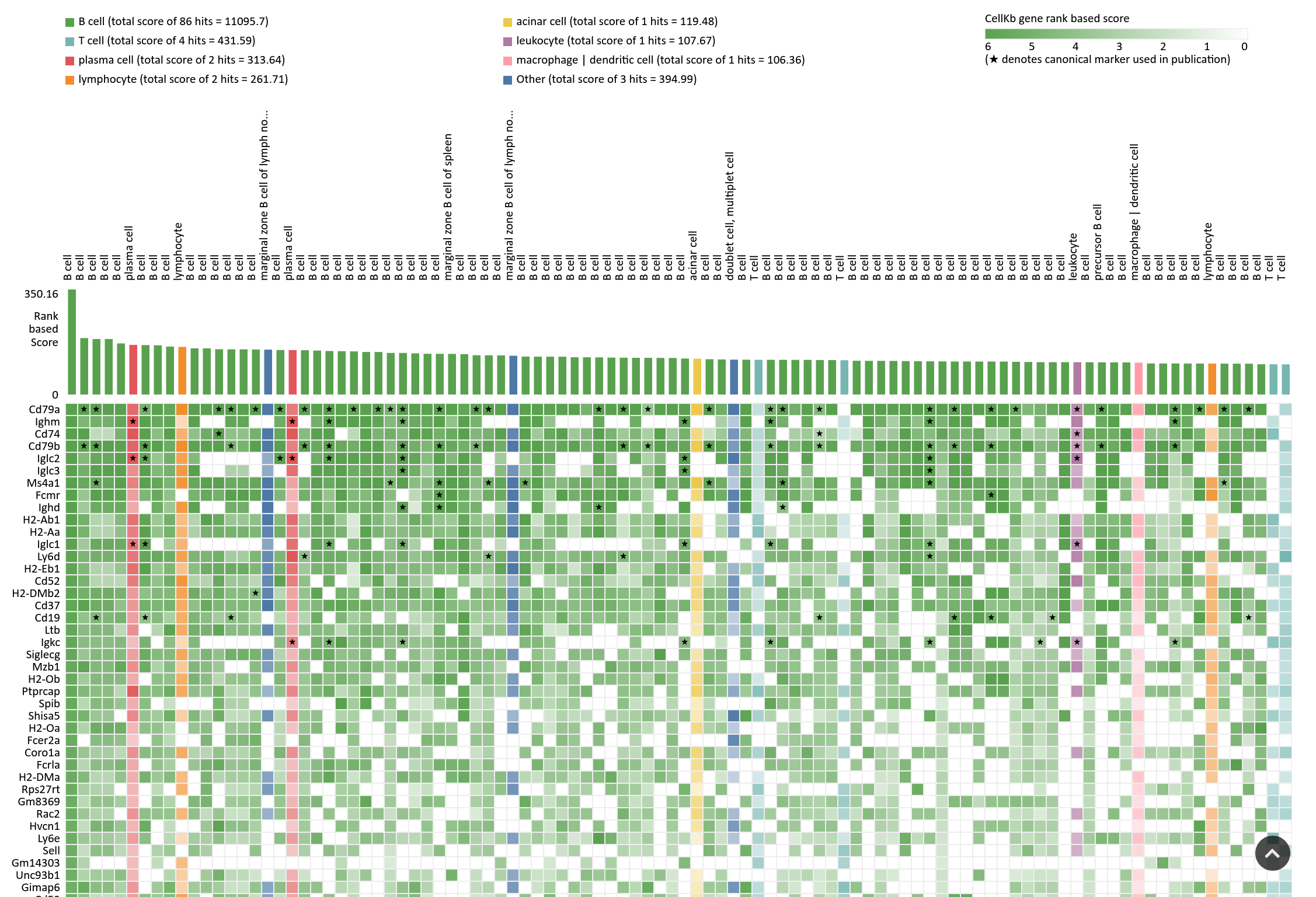 Search cell types using marker genes
Use one or more lists of marker genes to find matching cell type signatures published in literature and view cell type specific interaction networks.
Search cell types with keywords
Search cell types by name, tissue, experimental conditions, publication details and disease annotations.
Search cell types by ontology
Navigate by cell, tissue or disease ontology and see experimental details.
Browse publications
Browse through all the list of publications available in CellKb Immune and find the cell types.
News
CellKb v2.1.1 release
We have enhanced the search options to allow filtering search results by celltypes/organs/tissues/publications/diseases/genes/other keywords.
RELEASE NOTES
CellKb Immune preprint is out now
3 December 2020
The CellKb Immune preprint describing the CellKb functionality and methods is out now on biorxiv.
READ IT